MEET THE TEAM
Amy Mader- President and Owner of Platinum Weddings and Events 
Amy is the founder and president of Platinum Weddings and Events (formerly Amy's Platinum Weddings Coordinating and Consulting Firm), located in Austin, Texas. She doesn't just know how to coordinate events – she's the founder and president of the only state-licensed vocational school for wedding consultants: Nuptial Essentials Curriculum and Instruction, LLC (NECI), and heads the Nuptial Essentials Association of Wedding Professionals (NEAWP). She has designed and coordinated upscale and celebrity weddings and events throughout the Austin area since 1997. She's been featured in national and local media, including Brides Magazine, The Knot, Modern Bride, Austin Wedding Guide, Lifetime Television's series, My Best Friend's Wedding, and more.
With over 25 years of extensive wedding industry experience, Amy brings an unusual depth and breadth of knowledge to event and wedding planning. She began at age 15, working in her grandparents' bridal salon, where her gracious manner, meticulous organization, and efficiency led to managing the largest bridal salon in Southwestern Wisconsin. That led into coordinating multiple weddings in the Wisconsin area. After college graduation, she and her husband relocated to Austin, where she managed Adrian's Bridal Salon for a year before beginning her own wedding consulting firm in 1997. She is an active member in several professional organizations and earned her specialized training through Weddings Beautiful (1997), Wedding Careers Institute, Inc. (1999), and Nuptial Essentials Curriculum and Instruction (2005). Amy is an active volunteer and advocate for children through her work on the boards of several organizations.
To get to know me better, follow me on Instagram!
FUN FACTS:
1. I married my high school sweetheart, who I met in 8th grade!
2. I am a DIE HARD baseball fan and love the Boston Red Sox!
3. My favorite place is the ocean and I eventually want to live in a hut in the middle of the beach.
4. I began working weddings in 1986!
5. My three man crushes are: Rick Springfield, Zac Brown and Zac Efron.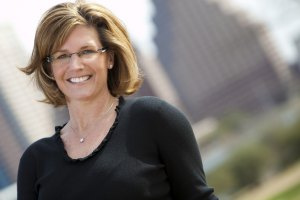 Haley Hyman- Vice President and Colorado Branch Owner
Growing up in Austin, Texas, Haley was constantly surrounded by musical, social, and wedding events! She is definitely no stranger to the wedding world. Haley grew up with parents who have worked as both performers and booking agents for wedding bands for over 25 years. She's always enjoyed the excitement of planning and executing clients most special occasions.
Haley joined the Platinum team upon graduation from high school in 2011 as our intern and gradually moved her way up to Senior Associate Planner and Vice President of Platinum Weddings and Events. Her dedication, patience, persistence, organization and creativity allowed her to excel in each facet of the Platinum office. In 2015, she challenged herself further by relocating to Denver, Colorado and opened our Platinum Weddings and Events. "I get immense satisfaction out of pulling all the threads together to create events that celebrate people's biggest achievements and life moments!"
Haley received her certification through Nuptial Essential Curriculum and Instruction, LLC and earned the distinction Certified Professional Wedding Planner. She is one of the Co-Director for Wedding Network Denver and is serving on the board of the International Live Event Association- Denver Chapter (ILEA) as a Director for Educations and Programs and Communications
"I believe that you can go to work everyday and forget that it's a job! I can't wait to bring all your ideas to life and to create a magical and stress free day for you, your family and your guests!"
To get to know me better, follow me on Instagram!
FUN FACTS:
1. I'm a major animal lover, especially dogs!
2. I was a competitive cheerleader for 7 years.
3. I love the mountains just as much as I love the beach.
4. Firm believer in 'work hard, play hard'.
5. After a long day, red wine and Netflix help me unwind!